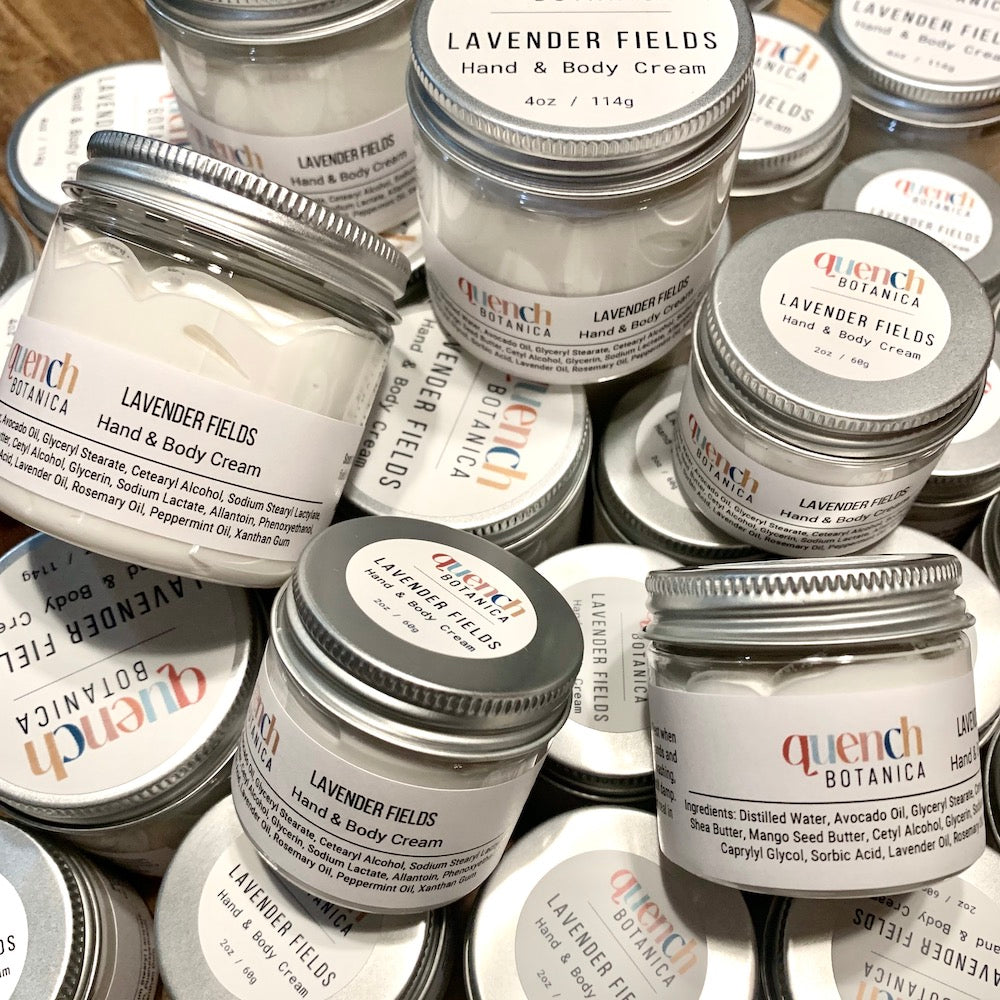 Lavender Fields-Hand & Body Cream
With all the hand washing we're doing these days, you need an excellent hand cream that can do the heavy lifting.
Formulated with Avocado Oil, Shea Butter, and Mango Butter that will moisturize your dry hands and leave it soft and smooth. Our signature essential oil blend is soothing and refreshing.
Scent notes: You're walking through a field of lavender. The wind rustles up a whiff of woody, herbal rosemary and refreshing peppermint.
Suggested Usage: Best when applied to your hands and body just after washing, while skin is still damp. This will help seal in moisture.

Ingredients: Distilled Water, Avocado Oil, Glyceryl Stearate, Cetearyl Alcohol, Sodium Stearoyl Lactylate, Shea Butter, Mango Butter, Cetyl Alcohol, Glycerin, Sodium Lactate, Allantoin, Phenoxyethanol, Caprylyl Glycol, Sorbic Acid, Lavender Oil, Rosemary Oil, Peppermint Oil, Xanthan Gum
Cautions: Botanical extracts and essential oils have many beneficial properties, but may also cause irritation in some individuals. Always do a patch test on your arm first before liberal use. Stop using if irritation occurs. If you are pregnant or taking medication, consult your heath care provider before using.