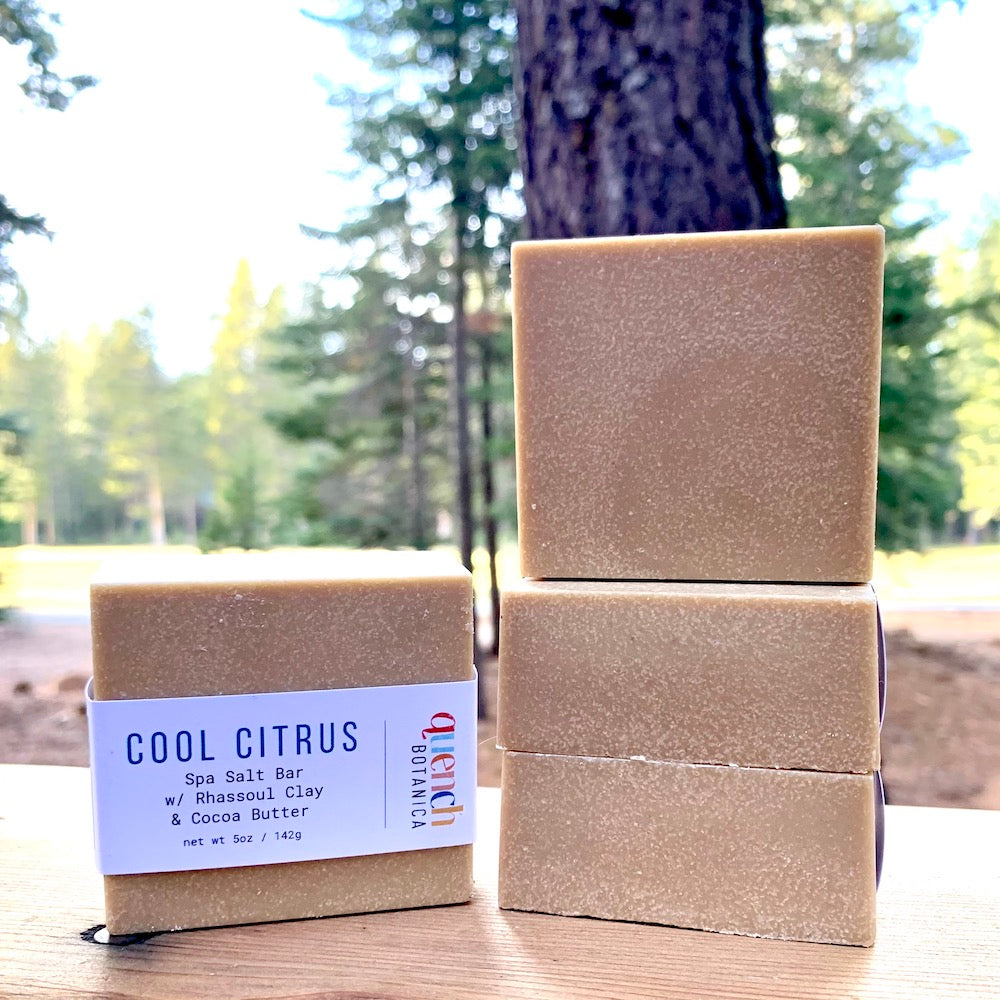 Cool Citrus-Salt Bar
Our spa salt bars will give you a creamy, dense, lotion-like lather. The addition of sea salt and himalayan salt gives just the right amount of exfoliation while it cleanses your skin. Combined with our signature essential oil blend, it will give you a spa-like shower experience!
Rhassoul clay is rich in magnesium, silica, potassium, and calcium, which help nourish skin. Coconut oil cleanses dirt and excess oil, while cocoa butter and rice bran oil leaves skin soft and conditioned.
Scent Notes: Strong citrus notes and a base of earthy patchouli. The added menthol make for an invigorating shower!
5.5 oz / 156 g
Suggested Usage: Lather up in the shower and let the spa experience begin! When washing your face, lather the soap up with your hands first, then use hands to wash face. Please store on a good draining soap dish to prolong the life of the soap.

Ingredients: Coconut Oil*, Sea Salt, Distilled Water, Cocoa Butter*, Rice Bran Oil*, Sodium Hydroxide (saponifying agent), Rhassoul Clay, Menthol, Peppermint Oil, Litsea Cubeba Oil, Patchouli Oil. *Organic